OUR AGENCY
Founded 25 years ago, the Agency is specialized in designing exhibitions, stands, space development and graphics. Prosigma takes in charge your project as a whole (design, manufacturing, site monitoring, etc.)
For you we are an only point of contact throughout the process, able to talk to you about concept, technique and budget.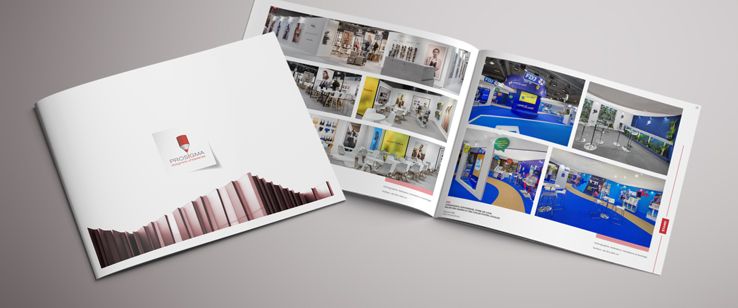 EVENTS
Whether they are for wider public (stands, open days), targeted (press releases) or internal (seminars), our priority is to make a lasting impression. It is not because an event is ephemeral that it should be forgotten!
SPACE DEVELOPMENT
Prosigma's historic spearhead. After more than 25 years designing and making stands and exhibitions, this area of activity has no secrets for our teams.
GRAPHICS
Creating visuals completes and finalizes the handling of your event. To illustrate and explain your messages as well as to forge your identity, the creation of visuals remains predominant in all types of communication.
Our team
A diverse and multipurpose team with permanent employees
Ramdane Lamhene
Associate Director
Virgile Lamhene
Associate Director
Eric Mayali
Development Director
Bérénice Coupin
Artistic Director
Marilyne Guezo
Set Designer
Antoine Chartier
Graphic Artist
And a network of qualified and specialized experts
Agathe
Development Assistant
Our expertise
Creation
Creation
Drafting of new concepts, new shapes for areas: shop, showroom and stand. Implementation of stage design: exhibition, showcase and event. Creation of visual identity for events.
Network
Network
In France and internationally, we have been working in partnership with our service providers for more than 10 years.
Technical monitoring
Technical monitoring
Develop a schedule. Manage a team (graphic designers, technicians, carpenters, electricians...). Choose suppliers for manufacturing in France and abroad. Follow the manufacturing, move around in workshops and construction sites.
Manufacturing
Manufacturing
More than 20 trades follow us to develop new projects... Carpenters, electricians, multimedia technicians, upholsterers, artisans...
Installation
Installation
We monitor and coordinate our teams on site. This is reflected in the fulfilment of our commitments and optimum reactivity during construction.
Short deadlines
Short deadlines
A single interlocutor will give you an optimal response to your needs, in terms of design, budget or advice for your future events.
A few figures
trades follow us for over 15 years (artists, craftsmen, technicians, etc.)
% of our clients work with us for more than 5 years
projects per year for 5 years
"The Prosigma team finds the screen you need, edits the panel you forgot, and this, of course, overnight (or even from evening to morning!) ... and, at the same time responds (and incidentally wins) a call for tenders for the design and realization of an event which, at the end, brings together more than 20,000 people…. while demonstrating, each time, enthusiasm and professionalism."
Mathieu PERRIER, Communication Director, Europe Region - Renault
"The Thalazur brand has been working with Prosigma for 7 years for the creation, assembly and disassembly of our stand at the Salon Thermalies. While we have already changed the stand concept 3 times, the Agency surprises us with each change. Listening to and understanding our wishes, their proposals always meet our expectations or fit the development of our market and reputation."
Jean-Luc PLEUVRY, Operations Director - Thalazur
"Reactivity, availability, punctuality ... creativity, sometimes even more than what is strictly necessary.... freedom to be left to get the best, confidence (long – standing and well deserved trust), otherwise susceptibility!"
Kira SIPEK, Technical Communication Director - Renault
"Prosigma it's an attentive listening, a personalized design with a permanent concern for responsiveness, all in an atmosphere of cordiality."
Didier HUET, Commercial Director - Teker Group
Subscribe to our newsletter !